29 Jan 2021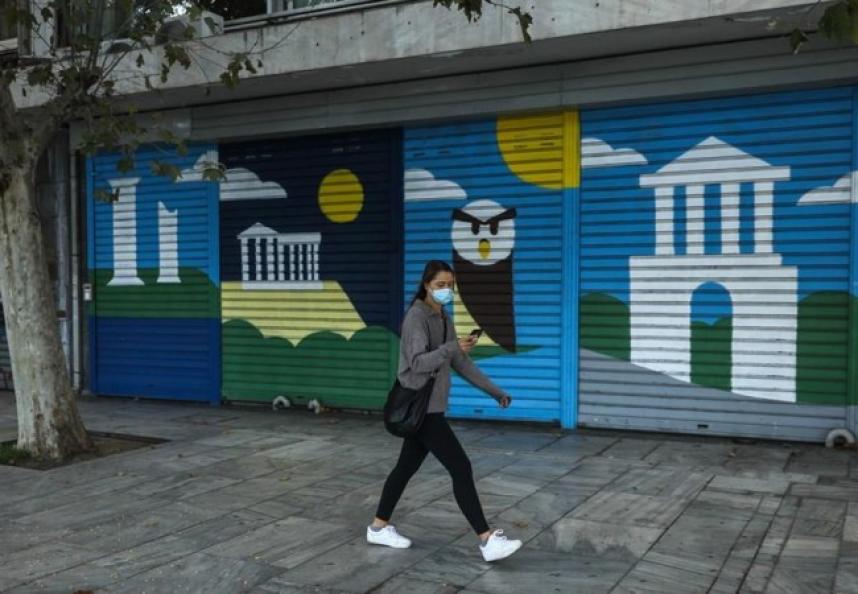 The Greek government's Covid-19 health committee has advised for Attica to be placed in "red" status and for stricter measures to be imposed mainly on the retail sector.
45 percent rise in new coronavirus infections in just one week!
Speaking to the media during the Covid-19 briefing on Friday, Vana Papaevaggelou, infectious diseases specialist and member of the Covid-19 health committee, said that "all eyes are now on Attica", as, in the last week, the region's epidemiological situation took an unpleasant turn. Attica is Greece's largest region.
"Although we had observed a slightly increased epidemiological burden, mainly in west Attica and the central sector of Athens for about three weeks, these past seven days we saw a clear rise in cases in all areas of Attica, in most neighborhoods of Athens," she said.
Papaevaggelou stressed that compared to the previous week, a 45 percent increase in new coronavirus cases was recorded in Attica as well as a rise in hospital admissions and ICU patients.
"Understanding the critical state of the pandemic situation in Greece at the moment, the committee has advised for any movement associated with the (recent) opening of retail in 'red' areas to be reduced," she said.
Attica turns 'red' on January 30
During the Covid-19 briefing, Greek Civil Protection Deputy Minister Nikos Hardalias informed that Attica will be placed at Level B-red (strict measures) on the re-activated color-coded risk-assessment map as of 6 am on Saturday, January 30.
Stricter measures to curb the spread of the coronavirus are imposed on all areas of Greece that are in "red" status.
Regarding Attica specifically, the stricter measures concern almost the whole region (regional units of central, north, south, and west sectors of Athens, west and east Attica) where 2,597 active Covid-19 cases have been recorded according to the latest data. It is noted that the islands that belong to the region of Attica are not in "red" status.
Strict curfew for red areas
A stricter curfew is in place for "red" areas with movement banned from 6 pm to 5 am. However, Hardalias clarified that Attica is the only area of "red" states where the curfew will be from 9 pm to 5 am due to the region's increased population.
It is reminded that the basic Covid-19 lockdown and health rules are still in place for "red" areas. These include mask-wearing in all public places, requesting permission for outside movement (during the hours beyond the curfew) for specific reasons by sending an SMS to the five-digit mobile phone service 13033, and not being allowed to travel between prefectures (inter-regional travel).