22 Feb 2022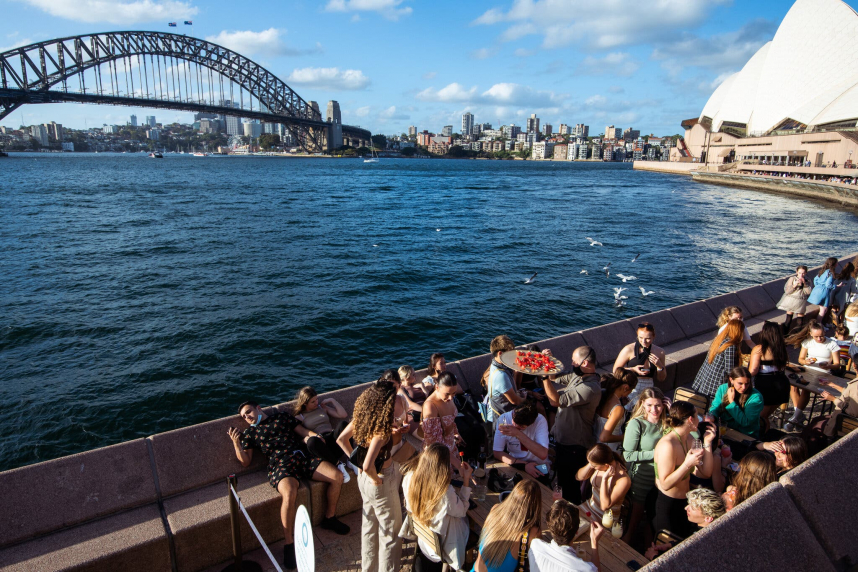 For nearly two years, the country had some of the world's strictest border controls and longest lockdowns aimed at controlling the spread of the coronavirus.
Potential travelers and tourism operators alike are cautiously optimistic about the reopening of "Fortress Australia," as Australia's reputation for rigidity and reclusiveness during the pandemic — at odds with the inviting, easygoing nature portrayed by the country's tourism boards — may also be a hurdle to overcome.
"There is no doubt that a full recovery will take time, but we are confident that the demand for Australia is strong," said Phillipa Harrison, the managing director of Tourism Australia, the country's tourism board.
Tourism was one of the fastest-growing sectors in Australia's economy before the pandemic, contributing 45 billion Australian dollars in 2019, or $32 billion.
Australia is among the world's most immunized countries for Covid-19, with 94 percent of people over 16 fully vaccinated. Through 2020 and 2021, the country pursued a tough "zero Covid" strategy that closed national and state borders; restricted Australians from returning home and even leaving; enforced monthslong lockdowns, and required its few visitors to undergo expensive hotel quarantines. Surging cases of the Omicron variant of the coronavirus in January, which persist, but have since declined, tipped most of the country into a new 'living with the virus' phase.
Australia's grand reopening comes with a few ground rules. Travelers entering the country must be fully vaccinated to avoid a costly hotel quarantine and must test before arrival — somewhat common requirements for travel now.
The entire state of Western Australia — a third of Australia's vast landmass, but home to just 10 percent of the population — has essentially been closed to both international travelers and even vaccinated Australian citizens for most of the pandemic. It plans to reopen to vaccinated travelers on March 3, with testing rules on arrival.
While the federal government can open the nation's borders, the states can still set their own Covid restrictions, including entry rules.