28 Jun 2022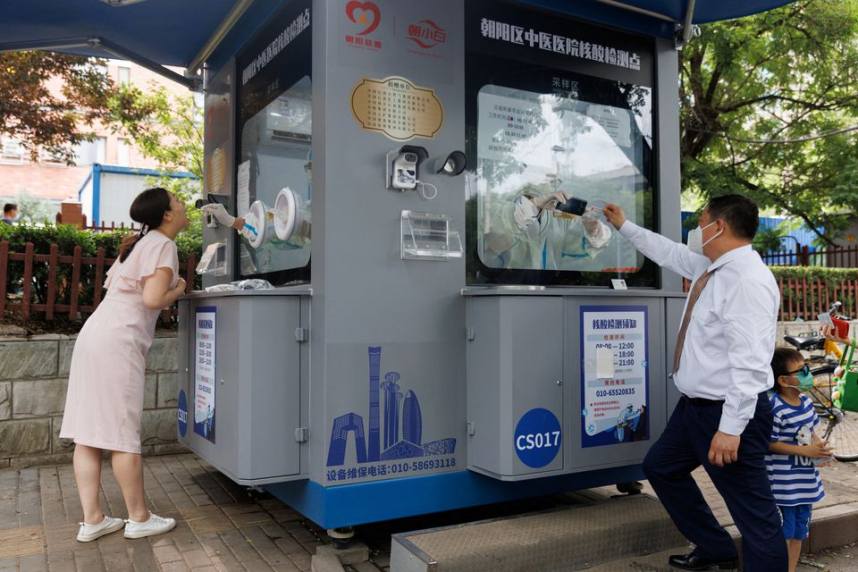 China slashed the quarantine time for inbound travelers by half on Tuesday (28/6), in a major easing of COVID-19 curbs that have deterred cross-border travel and resulted in international flights running at just 2% of pre-pandemic levels.
Quarantine at centralized facilities has been cut to seven days from 14, and subsequent at-home health monitoring has been reduced to three days from seven, the National Health Commission said.
China's adherence to strict anti-COVID measures even as the rest of the world tries to live with the virus has battered its economy, frustrating businesses, and infuriated many of the millions of people caught up in draconian lockdowns in cities like Shanghai.
In recent months, China has cautiously eased curbs on cross-border travelers, with health officials saying the shorter incubation period of the Omicron variant allows for an adjustment of quarantine time. 
And earlier this month, China's aviation regulator said it had been in touch with some countries to steadily increase flight numbers in the second half of 2022.
The new quarantine rules were welcomed by American, British, and European business lobby groups in China.
While welcoming the change, the European Chamber of Commerce in China cautioned that it remained to be seen whether all local authorities would follow the new, more relaxed rules.
Stock markets rose in Hong Kong and the mainland, with the Hang Seng Index (.HSI) reversing losses and ticking up 0.9% and the CSI300 Index (.CSI300) gaining 1%.
Shares in mainland tourism companies (.CSI930633) jumped more than 5%.
Beijing and Shanghai reported on Tuesday no new local COVID infections, the first time both cities were in the clear simultaneously since late February.
Their daily caseloads dropped to single digits over the past week, allowing Shanghai to gradually resume eating in at restaurants and Beijing to reopen some leisure venues including the Universal Beijing Resort. read more
The Walt Disney Co's (DIS.N) Shanghai Disney Resort said on Tuesday that it would reopen the Disneyland theme park on June 30; it had been shut for more than three months.
Authorities, however, were adamant the government's so-called dynamic zero COVID approach, a signature policy of President Xi Jinping that aims at blocking flare-ups from spreading as they crop up, remains in place.