03 Feb 2021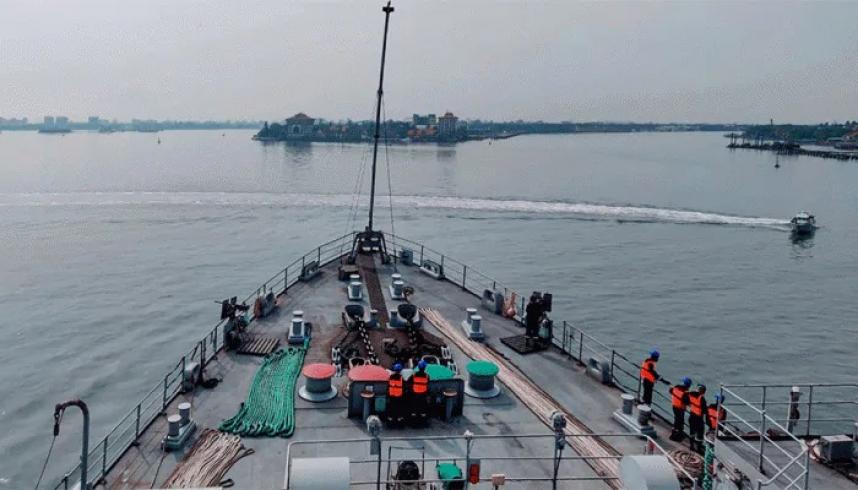 A World Maritime University survey of 450 seafarers, 10 shipping companies and 10 shipowners in June-August 2020 revealed a number of new findings on the effects of Covid-19 on seafarers' work environments.
The following were found regarding the exit permits:
95% of the surveyed seafarers faced a ban on leaving the ship.
2/3 of the sailors could not disembark from the ship's stairs, while 1/3 disembarked only to measure the drafts.
75% of seafarers -recognizing the risk to their health- accepted the restrictions and did not wish to leave with an exit permit.
It was observed that the prolonged stay at sea without the possibility of an exit permit has affected the mental health of 88% of the surveyed sailors, especially those who work on ships that make long voyages without stops in ports. It was also found that 65% of the companies offered more entertainment services at sea, while 25% did not show interest.
Regarding the extensions of collective bargaining agreements:
Only 14.5% of the surveyed sailors were repatriated in time after the expiration of their employment contracts.
More than 50% of respondents were faced with the extension of employment contracts, while half of the above percentage against their will.
9% of employment contracts were extended beyond the 12-month period.
Regarding compensation for delayed repatriation:
41% of surveyed sailors were compensated in cash through bonuses or as a percentage of their basic or gross earnings, while 32% of surveyed sailors were not compensated.
75% of the surveyed companies reported that they compensated the sailors due to the delay of repatriation.
Regarding the provision of medical assistance and preparedness for treatment of Covid-19:
47.8% of the respondents did not face a sick sailor, while 15.4% of the respondents considered that the sailors had insufficient access to medical care on land.
The largest percentage (57.9%) of shipowners, charterers, management companies would accept the bypass of the ship due to the need for care of a crew member due to Covid-19.
In conclusion, the research points out that exit permits are an important element for the mental health of seafarers and are an issue that needs to be addressed. Imposing extensions of employment contracts on seafarers against their will is a violation of human rights and presupposes stricter protection measures by Ship Flags. The health of seafarers is vulnerable and can be better protected by properly training seafarers through STCW on their rights under MLC regulations.
Finally, the research emphasizes that the experiences and lessons learned from the pandemic should be an incentive to prepare for similar situations in the future.
Source: The above research was presented in the "International Maritime Health Journal 2020"