14 Mar 2022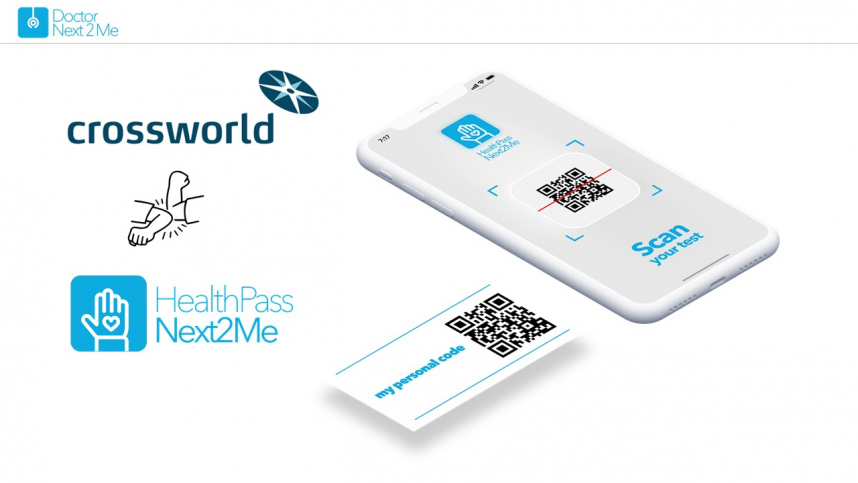 The trust that the shipping company Crossworld showed in HealthPassNext2Me and our perfect cooperation is a great honor and commitment for DoctorNext2Me.
Crossworld Marine Services is the evolution of Chios Maritime for the crewing business. Started in the 80s as "owned offices" through different systems/styles in Latvia, Ukraine, Russia, and the Philippines and evolved to one branded system-wise company under the Crossworld umbrella.
Crossworld Marine Services specializes in crew management, handling more than 350 vessels including Diana Shipping, Golden Union, TB Marine, and more.
Currently, recruits deploy, manage, and develop crew from the Philippines, Ukraine, Indonesia with an ongoing expansion in new territories (Lebanon, Egypt, Syria) and are open to what the future will bring.
HealthPassNext2Me: A useful tool for covid-19 onboard awareness & crew safety
HealthPassNext2Me (HPN2Me) application helps shipping companies track results and tester stocks on board their vessels.
HealthPassNext2Me is a subcategory of the DoctorNext2Me ecosystem, designed to be a comprehensive management program for the registration of COVID-19 test results and the monitoring of tester kit stocks onboard.
Many shipping companies, like Crossworld, have adopted HPN2Me during the pandemic. 
Elena-Ira Tzalacosta (Έλενα-Ήρα Τζαλακώστα)
Web program HealthPassNext2Me 
HealthPassNext2Me is a web program for recording COVID-19 test results and monitoring test stocks.
It is an essential tool for Crew Managers,  Personnel Managers, or the Management Team.
Key elements:
Data entry of test results (Molecular PCR, Antigen or Rapid tests)
Personal data of users
Medical history/symptoms
User check dates and results list
Inventory monitoring and a reminder to purchase new tests.
What is the process? 
Test conduction (Molecular PCR, Antigen or Rapid Tests) and registration in the management program by the authorized control personnel (Managers, Doctors, etc.).
The system automatically removes the implemented tests from the available stock by category. It notifies the user in case of low stock for the timely supply of new tests and their registration in the system upon receipt.
Storage of the user data on a secure basis, following European Privacy Policy.
Benefits of HealthPassNext2Me 
Time-saving & continuous monitoring: Immediate and fast access to the process of conducting and recording the test results.
Transparency: Ability to export reports and data for further statistical processing.
Authorization: Only authorized users have access to the system to register and verify controls or approval to perform the test.
Data Security: The database is fully compliant with the GDPR to protect sensitive personal data.
Real-time information: The users of the Management program (e.g. Crew Managers, Human Resources Department, Administration) have web access to the database and real-time information on the number, the results of tests, and the available stock of tests. 
  #DoctorNext2Me - We are #Next2Everybody