10 Nov 2020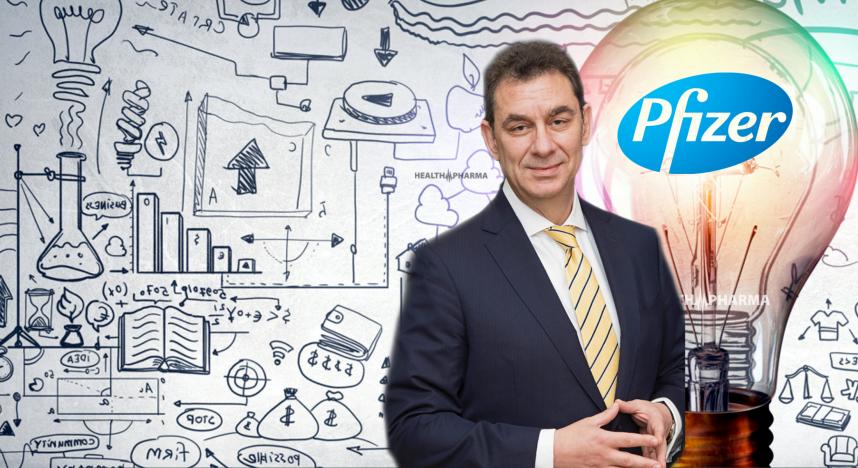 The news that the Covid-19 vaccine being developed by Pfizer and Biontech is "90% effective" was received with worldwide relief, the two laboratories announced today.
However, the next news also concerns our country as the head (CEO) internationally of the American pharmaceutical company Pfizer, is Dr. Albert Bourla (born in Thessaloniki), who often visits Greece.
The "helm" of the pharmaceutical giant took over from January 1, 2020 and officially the manager of Greek origin, as the board of Pfizer unanimously elected him the managing director in the role of president, in September 2019.
He started his career in the Animal Health Department of the Pfizer group in 1993 as technical director of Greece.
In 2001 he moved to New York to accept the position of U.S. Group Marketing Director for Animal Health (Marketing Director for Animal Health).
In 2004 he was appointed Vice President of Business Development and Marketing of New Products.
In 2006 he took over as President of Europe, Africa and the Middle East and in 2009 Asia and the Pacific.
He was then appointed President and CEO of the Pfizer Group's product distribution department.
Albert Bourla studied at the Aristotle University of Thessaloniki and completed his PhD in Biotechnology at the same university in 1991.
He is a member of a number of boards. Some of these are the Healthcare Leadership Council (HLC), a forum that develops policies, ideas and programs to make health accessible to all citizens, and the International Federation of Pharmaceutical Manufacturers & Association (IFPMA), an organization that develops effective approaches. in health matters.
With 26 years at Pfizer, Albert Burla, now 58, has extensive knowledge of the industry and has demonstrated the ability to create and grow businesses.
Under his leadership, the group received approval from the FDA (Food and Drug Administration) for Ibrance, the first drug on the market to treat advanced breast cancer.
He also managed to close the partnership with the German Merck KGaA to promote the immuno-oncology program.
According to market participants, he is the man who with strategic moves led the company to a leading position in the field of medicines, establishing it at the same time, in various therapeutic areas such as cardiovascular and metabolic diseases, rare diseases, etc.
Last August, greek PM, Kyriakos Mitsotakis, had a meeting with the CEO of Pfizer. "A Greek who is at the forefront of international research, innovation and entrepreneurship," he noted in the post.