24 Jun 2022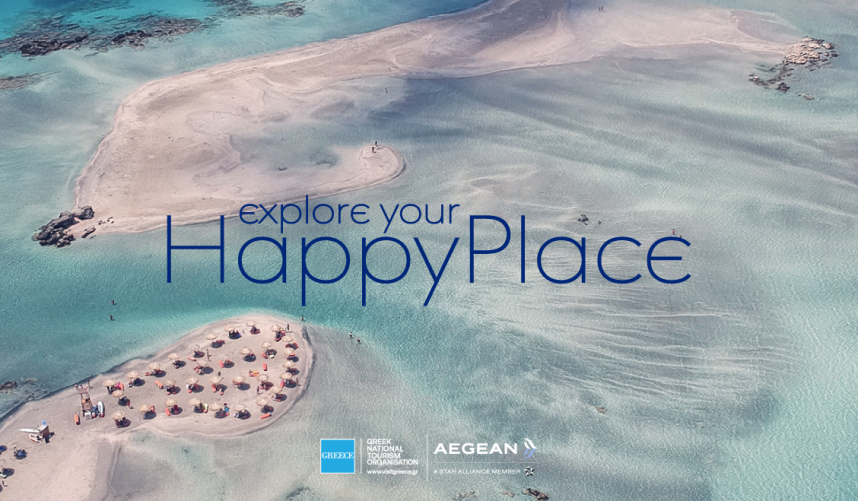 "Explore Your Happy Place" is the new promo campaign launched this month internationally which invites travelers to find their happy place somewhere in Greece all year round.
The new campaign is a joint initiative of Greek national carrier AEGEAN with the Greek National Tourism Organization (GNTO) and is running online in 11 key markets abroad – the UK, France, Germany, Switzerland, Israel, Belgium, Austria, Poland, Sweden, Denmark, and the Netherlands – through to the end of the year. 
The "Explore Your Happy Place" campaign started earlier this month with a "Happy Place Booth" in London's Southbank area. For two days, passers-by were encouraged to play a game that would lead them to their own "Happy Place" in Greece. Once discovered, they had the chance to book a ticket to this Greek destination (or any other destination in Greece) at a 40 percent discount.
"Explore Your Happy Place" now includes calls to action and a quiz on AEGEAN's webpage and on all of the airline's channels.
This is the fifth consecutive year that the GNTO and AEGEAN are working together for the promotion of the country's destinations and offerings. 
"Greece can be a 'Happy Place' for every traveler. The aim of the campaign is to highlight the unique images of the country and to extend the tourist season by attracting visitors to all destinations all year round," said the campaign's designers in the statement.
The campaign provides foreign visitors with "additional incentives" to choose Greece for their vacation. Every traveler can discover Greece in their own 'Happy Place'.