13 Jan 2021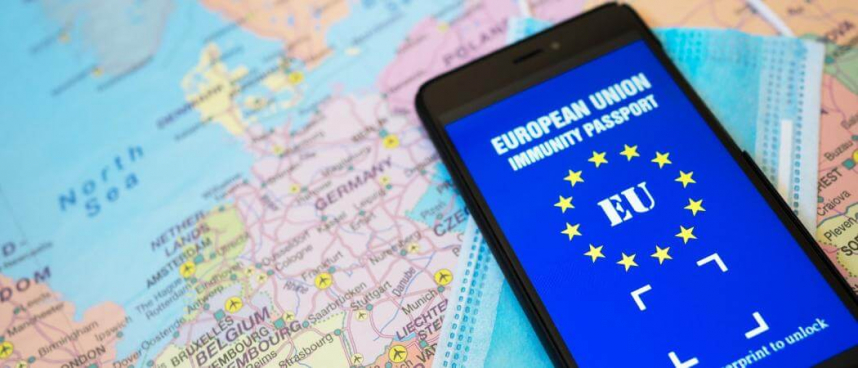 Greece's Prime Minister Kyriakos Mitsotakis has called on the European Commission to introduce a coronavirus vaccination certificate in order to facilitate travel between the bloc.
Greek Prime Minister addressed his request in a letter sent to the European Commission President Ursula von der Leyen, SchengenVisaInfo.com reports.
Authorities in Greece are continuously attempting to introduce a certificate for "facilitating the freedom of movement of persons who have been vaccinated against COVID-19," the letter highlighted.
"It is urgent to adopt a common understanding on how a vaccination certificate should be structured so as to be accepted in all Member States," Mitsotakis pointed out.
He also noted that he is planning to discuss the issue during an EU summit that will be held on January 21.
"May sound simple… the lengthy experience we have had on developing a common PLF [Passenger Locator Form] has shown us that there is an urgent need for a high-level EU-wide mobilization to move things forward," Mitsotakis added.
He considers the matter as one of the top priorities for all citizens. Yet, Greece's Prime Minister stressed that the vaccination is not going to be compulsory or a prerequisite for travel. Mitsotakis believes that persons who have been vaccinated should be free to travel.
SchengenVisaInfo.com had warned early in April 2020 that once the vaccine is available, travelers would be obliged to get vaccinated in order to be eligible to enter the EU countries. The information had been confirmed by an EU official, who had also noted that visa applicants would also be required to be vaccinated in the future.
The introduction of the COVID-19 vaccine passport has been recently discussed by Denmark's Ministry of Health and the Elderly, which revealed that they are looking forward to launching such a "passport" for Danish travelers, amid the ongoing Coronavirus pandemic.
In December, Greece's authorities announced that all persons wishing to enter the country must first follow ten-day quarantine rules. The decision was imposed in a bid to stop the further spread of the disease.
According to the statistics of health authorities, another 866 new COVID-19 cases of infections were reported yesterday in Greece. The National Health Organization stressed that of the daily cases 12 were reported at the country's entry points.
Over 146,000 Coronavirus cases of infections have been registered in Greece, up to this point, while 5,329 persons have died, based on the figures published by Worldometers.
Based on the same source, a total of 9,989 persons have been recovered from the COVID-19 pandemic in Greece, while there are 130,702 active cases.