03 Jun 2021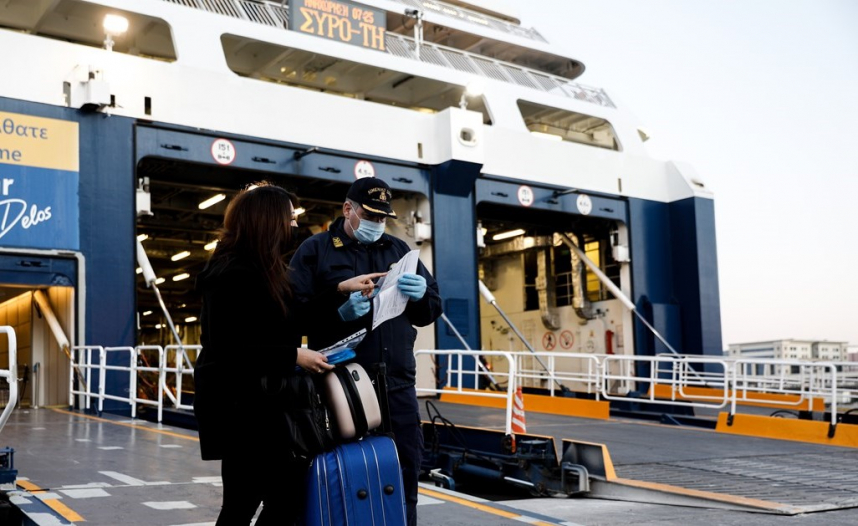 On the website of the Greek Ministry of Shipping, all passengers who wish to do so and are going to travel by ship, will be able to complete the Health Declaration, which is necessary for their boarding, regardless of whether someone has a vaccination certificate, rapid or molecular test.
The declaration can be completed electronically and printed in order to have it with him before boarding, at:
https://www.ynanp.gr/el/gr-epikoinwnias-enhmerwshs/dhlwsh-ygeias-prin-thn-epibibash/.
As the Minister of Shipping and Island Policy, Giannis Plakiotakis, stated on Wednesday morning, speaking to the state broadcaster ERT TV, any passenger who wishes will now be able to digitally fill in the relevant Health Statement in addition to the written form.
This will greatly help the smooth and faster boarding of ships, he added, noting that all passengers, before boarding, in addition to the relevant Health Statement, must have either a vaccination certificate or rapid or molecular test. 
In the Health Statement, the passengers will fill in all the information that will indicate if someone has done in the last 72 hours molecular laboratory test (PCR) for COVID-19 if he has done the same or the previous day test for COVID-19 with fast antigen test ( rapid test) or self-test (selftest), if he has been vaccinated with all the necessary doses for COVID-19, while the details of the person traveling.
The Minister of Shipping pointed out that the officers of the Coast Guard constantly monitor the observance of the health protocols, in the ports but also in the ships, which were formed with the market players but -mainly- with the directions of the special scientists.
Finally, he stressed that occupancy on ships remains at 85% for those with cabins and 80% for those without cabins.