08 Dec 2021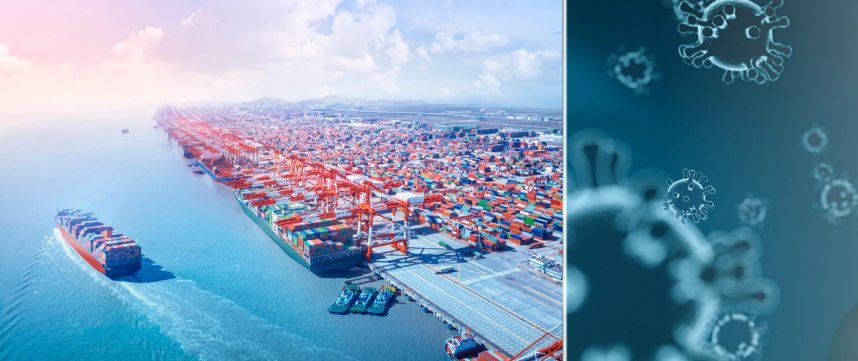 Since the beginning of 2020, the world community has been under an unprecedented crisis facing uncertainty due to the COVID-19 pandemic with the potential of the virus to change the history books. This could not leave ship operations out of the collateral damage.
1. Crew sign-on/offshore leave
Crew changes may be under significant delays due to travel restrictions in different countries. As a matter of fact, up to 400000 seafarers have been trapped onboard cargo ships during the Covid pandemic.
Problems may occur not only for seafarers traveling from specific countries of origin (e.g. a city of origin on lockdown) but also for all seafarers using as transit countries areas that have been affected by the virus and also may be facing a possible quarantine upon arrival.
As far as practicable, operators should try to avoid crew changes in affected countries and use direct flights to avoid additional restrictions in arrival countries.
Shore leave is something to be considered, in the same context. In affected countries, shore leave may be preferable to be suspended in order to avoid further implications of severe nature.
2. Seafarer repatriation
Most of the above restrictions are applicable to this issue also. Challenges may occur in case a seafarer after disembarkation for repatriation is put to quarantine in the airport for any reason. Full assistance should be provided by local agents in order to ensure that these seafarers will finally depart for their home destination.
4. Delays due to Pilot shortage/refusal to board
There are two aspects of this issue. One is the reduced number of pilots available due to virus infection and the other is the refusal of the pilot to board the vessel due to her previous port schedule (visiting ports in affected countries). Both issues are important and may cause delays or changes to the ship's schedule.
However, operators during the voyage planning stage should ensure through local agents that the pilot will be available upon the ship's arrival and in accordance with port regulations. Additional delays due to such causes should be documented for future use.