04 Mar 2021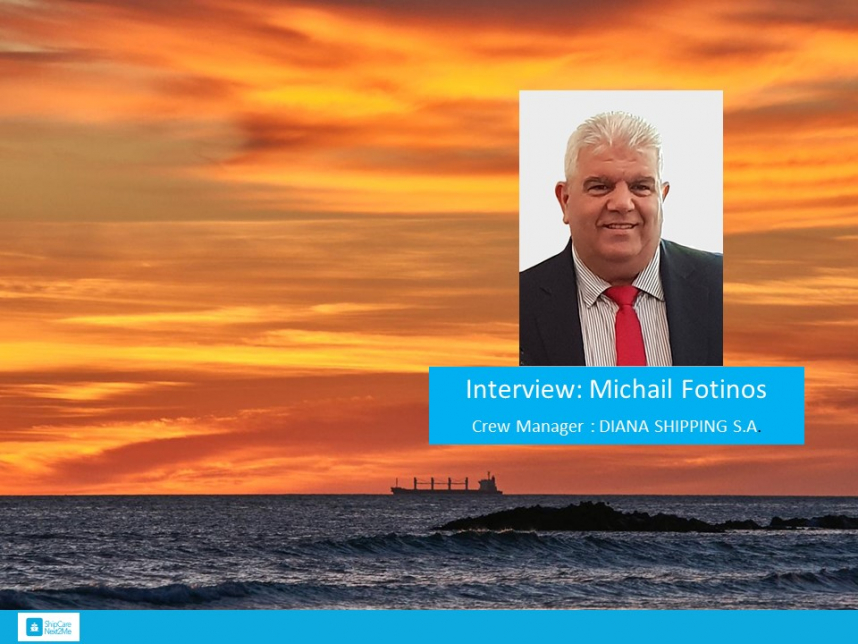 Michail Fotinos, Crew Manager at Diana Shipping S.A., spoke to DoctorNext2Me about the important problems in the management of the ship's crew, caused by the outbreak of the pandemic.
In the discussion that follows, he refers to the most important difficulties faced by shipping companies at the beginning of the Covid-19 outbreak, to the priority in the coronavirus vaccination that should be given to the seafarers, to the most common problems of the sailors who travel for long distances, while expressing the hope that, from autumn onwards, all difficulties will have been overcome.
What significant problems did the pandemic outbreak cause, a year ago, in crew management?
The last year has been very difficult for shipping, with many problems, among which the most important were the following:
Difficulties in crew replacements
Shortage of Air transportation
Huge expenses
Prohibitions of countries by foreign nationals (non-issuance of visa)
Psychological problems in various sailors during their long stay on board.
What is your opinion about seafarers receiving priority vaccination against COVID-19?
Sailors have always been vaccinated and continue to be vaccinated against certain diseases, so it is prudent to prioritize vaccination in Covid-19 so that they can travel to some countries where they have stated that they will receive vaccinated citizens of other countries.
Usually, what health issues do seafarers have that are due to their long stay on the ship?
The most common problems faced by sailors traveling for long periods of time are:
Physical and Psychological fatigue
Lack of Medical and Pharmaceutical care
How much has the approach to crew management changed in recent years?
Big changes were made last year, with the outbreak of the Covid-19 pandemic and the period that followed.
We could not manage our crew reserves as we had planned, because we depended on external factors such as Country regulations, Travel issues, etc.
Certainly, the crew management did not go very well, but day by day we are improving, hoping that we will return to our original good levels by the end of the third quarter of the year.