18 Mar 2021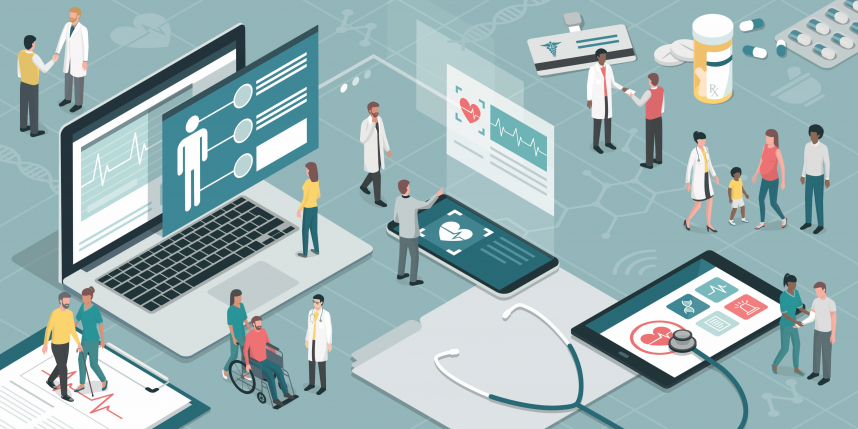 Since the start of the Artificial Intelligence (AI) and data science revolution a few decades ago, healthcare has consistently lagged in other sectors in capitalizing on the power of these technologies, which could be used to improve human health.
Today, the COVID-19 pandemic has laid bare weaknesses in health systems and healthcare approaches as the world works to cope with the dual challenge of a global pandemic and ongoing patient needs.
The pandemic has also brought us to a unique moment where we are learning at a scale that data science and digital technology can improve human health in powerful ways. This is digital healthcare's moment, and there are clear steps the international community can take to meet it.
First, the time for widespread telehealth adoption is now. While data have long suggested that large percentages of health visits can be executed successfully through telehealth, COVID-19 has brought that fact to bear. While it is concerning that outpatient care during the pandemic has been disrupted dramatically – at one time 40% of Americans postponed getting medical care due to COVID-19, and 2.4 million patients in the UK were waiting for cancer screenings, treatment, or tests – global and local systems responded as quickly as they could and stood up telehealth models out of necessity.
Rather than reverting to previous care models when the pandemic subsides, we should maintain these shifts to telehealth – including remote monitoring for clinical trials – as sustained elements in healthcare and build them out further.
This will create stability for patients in the short and long-term and will increase preparedness for any future health crises, helping avoid the disruptions patients today are forced to endure. This evolution requires a supportive policy framework, including investment in interoperable data infrastructure, coherent and consistent legislation, such as on data protection, and well-regulated networks – networks that support and facilitate cooperation and the exchange of health data and services between countries.