17 Apr 2022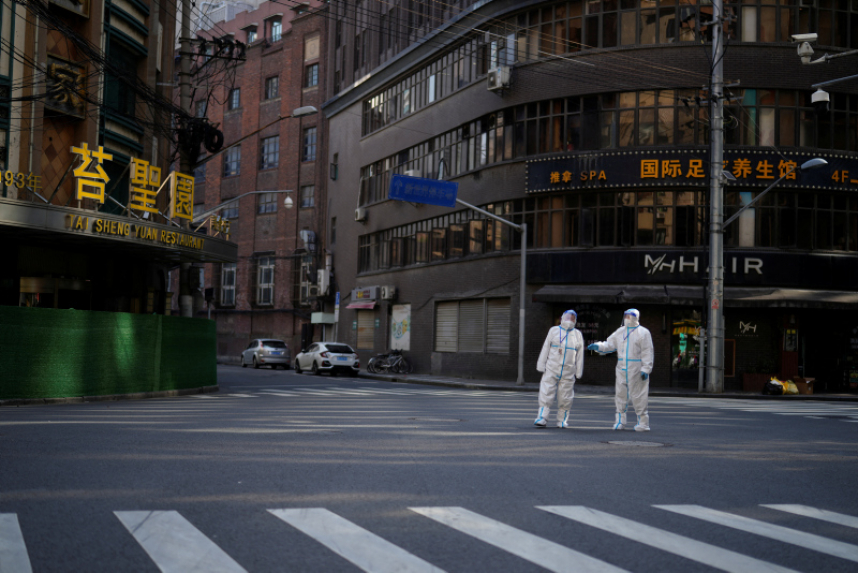 The Chinese financial hub of Shanghai said three people infected with COVID-19 died on Sunday, the first time during the current outbreak that it reported deaths among coronavirus patients.
The city reported 19,831 new daily asymptomatic COVID-19 cases on April 17, down from 21,582 on the previous day. New symptomatic cases stood at 2,417, down from 3,238.
The city has conducted more than 200 million nucleic acid tests since March 10 in a bid to curb China's biggest COVID-19 outbreak since the coronavirus was first discovered in Wuhan in late 2019. 
Shanghai targets lockdown turning point by Wednesday 20/04
Shanghai has set a target to stop the spread of COVID-19 outside of quarantined areas by Wednesday, two people familiar with the matter said, which would allow the city to further ease its lockdown and start returning to normal life as public frustrations grow.
The target will require officials to accelerate COVID testing and the transfer of positive cases to quarantine centers, according to a speech by a local Communist Party official dated Saturday, a copy of which was seen by Reuters.
Ending community-level transmission has been a turning point for other Chinese localities that were locked down, such as Shenzhen city which last month reopened public transport and let businesses go back to work shortly after achieving that target.
Shanghai has become the epicenter of China's largest outbreak since the virus was first identified in Wuhan in late 2019, and has recorded more than 320,000 COVID infections since early March when its surge began.