08 Nov 2021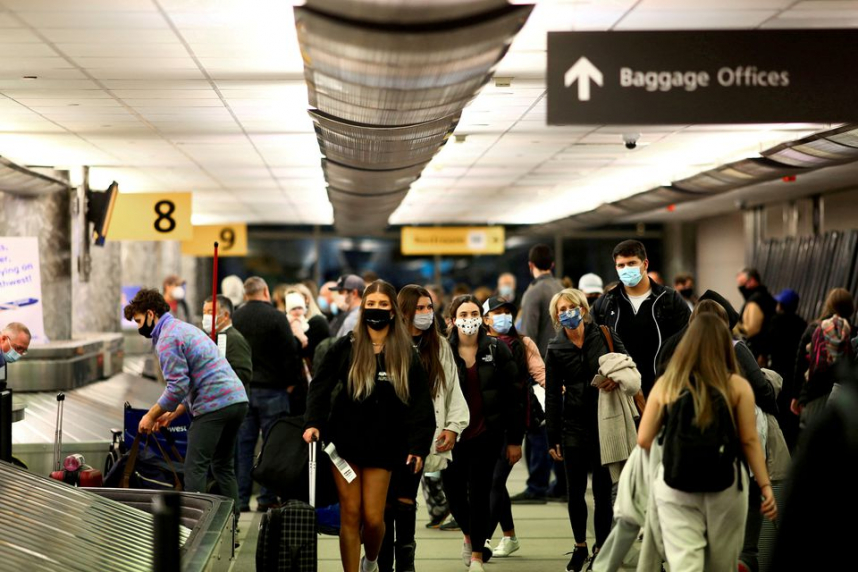 Travelers excited at the prospect of seeing family and friends in the United States of America for the first time since the pandemic started took off early on Monday from London and other cities following the lifting of U.S.A. travel restrictions.
The extraordinary U.S.A. travel restrictions, first imposed in early 2020, had barred access to non-U.S. citizens traveling from 33 countries - including China, India, and much of Europe - and had also restricted overland entry from Mexico and Canada.
From today, Monday 8/11/21, travelers who can show official proof of vaccination against COVID-19 and have had a recent, negative viral test can fly to the United States.
The unprecedented travel ban, first imposed by the Trump administration, has dealt a huge blow to tourism but has also kept loved ones from attending weddings, funerals, or meeting new babies.
Long-term rivals British Airways and Virgin Atlantic carried out a simultaneous take-off from London's Heathrow parallel runways just before 0900 GMT, in a stunt aimed at highlighting the importance of the transatlantic market to UK aviation.