03 Mar 2021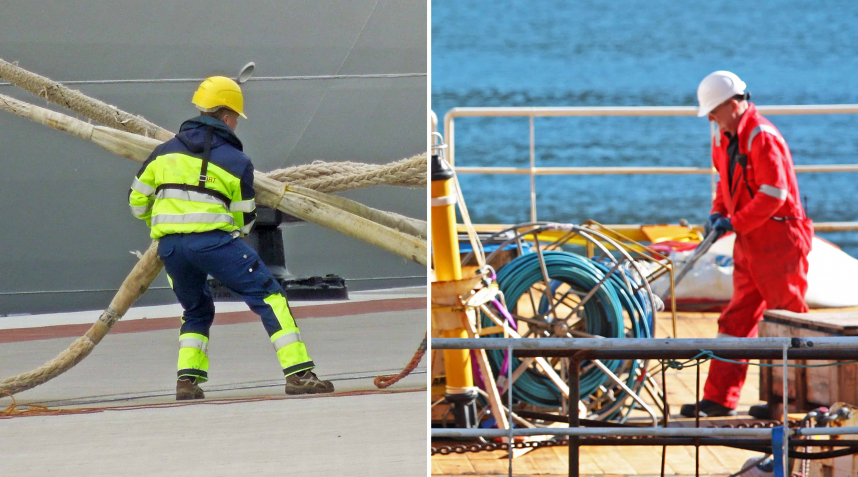 It is very common for seafarers to suffer from musculoskeletal disorders, which are mainly due to repetitive movements or an injury.
It is true that the working environment on ships includes long repetitive shifts, standing, and intense manual work, resulting in the development of the above diseases in sailors.
Two typical examples of the cause of musculoskeletal pain:
· A crew member carries heavy boxes from or to the ship, while suddenly feeling severe back pain. Usually, this is due to the wrong technique and posture of the body, which puts the muscles in the lower back in a difficult position.
· Crew members, after work, regularly rest, watching movies on the laptop. Due to the repeated incorrect physical posture, they develop pain in the neck and shoulders.
On the occasion of the above examples, it is understood that the seafarers are easily exposed to physical hazards due to the work environment and habits on board.
Useful tips for avoiding musculoskeletal pain:
· Seafarers should be trained and adhere to the techniques regarding the correct posture, to use the protective and other equipment that can facilitate the safe execution of the work.
· Sailors to take regular breaks, avoiding carrying heavy loads or other physically demanding tasks without prior consultation or assistance.
· Any physical pain or discomfort should not be ignored and reported in a timely manner to competent persons, in order to treat or prevent them immediately.
It is worth noting that musculoskeletal disorders are only a small part of the dangers that sailors are called upon to face. Every sailor has the duty to take care of the physical and mental integrity of himself and his colleagues.