21 Jul 2022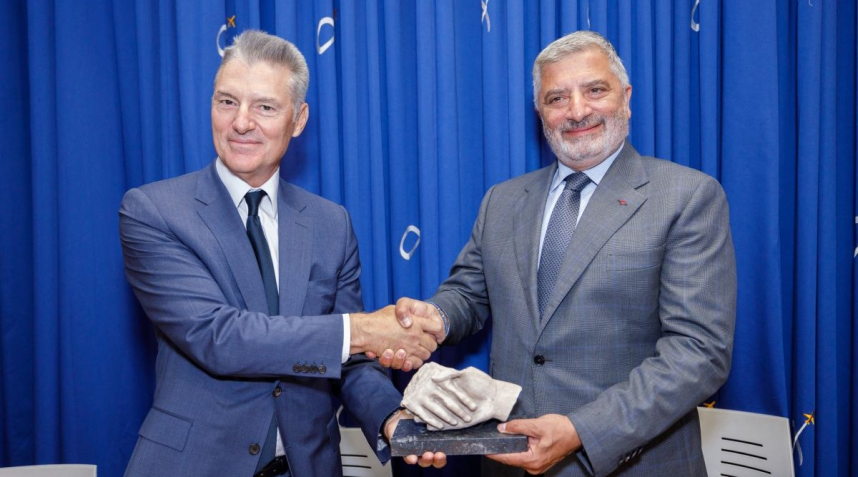 Joint actions to develop and promote health tourism options in Greece are the focus of a Memorandum of Understanding (MoU) finalized recently between the Greek Health Tourism Council Elitour and Athens International Airport (AIA).
Elitour President and Attica Governor George Patoulis and AIA CEO Yiannis Paraschis signed the MoU under which they committed to formulate policies and implement actions that will promote health tourism products. The two sides also agreed to work together to develop packages complete with benefits for medical tourism travelers, including the launch of a family card for diaspora Greeks, marketing activities, the creation of an info booth at the airport, promotional actions, participation at conferences as well as promotion in AIA's inflight magazine ready2board.
Patoulis described the cooperation with AIA as a "golden synergy", which can establish Greece as a leading health tourism destination.
"There could not have been a better springboard for the promotion of health tourism in Greece than Athens International Airport or better timing," said Patoulis.
To underline the importance of timing, Patoulis said that compared to last year, international traffic increased by 436.9 percent.
"This year is a moment of rebirth for health tourism on a global scale. After two and a half years of the pandemic, medical tourism and wellness tourism are making a strong comeback," he said.
Speaking on behalf of AIA, CEO Yiannis Paraschis referred to the scope of development of health and medical tourism.
"Medical services are a critical product," he said, adding that combined with the wide choice of cultural attractions in Athens and the Athenian Riviera, these could become part of a comprehensive tourism experience. Paraschis went on to pledge AIA's full support in the endeavor.