09 Jul 2021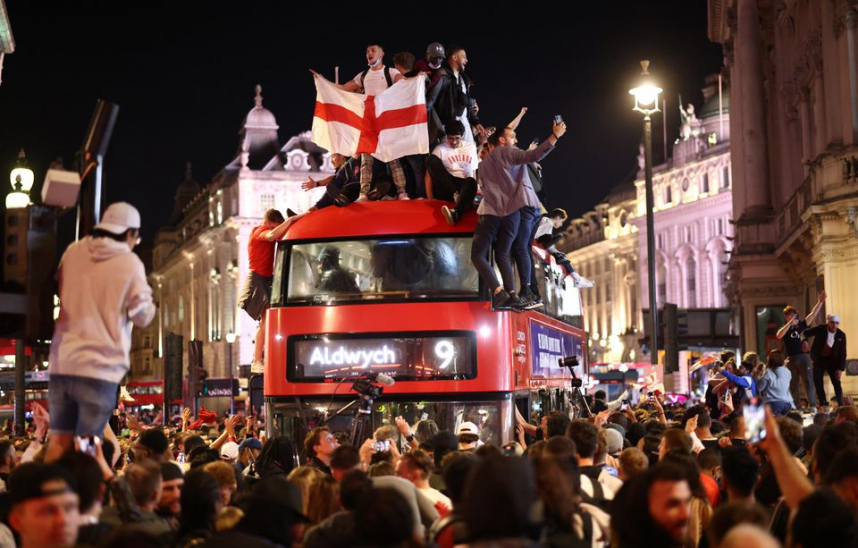 England faces Italy on Sunday in the final at London's Wembley Stadium, which has already hosted two semi-finals over two days this week with crowds of around 60,000 people.
And while Wednesday's semi-final victory over Denmark was greeted with jubilation, England is facing a new wave of COVID-19 cases, fuelled by a combination of a highly contagious variant and its emergence from a third lockdown. read more
Italy has also seen coronavirus cases picking up, and epidemiologists in both countries warn that Euro 2020 might fuel its spread among younger, mainly male, adults.
Imperial College has found a quadrupling of COVID-19 in England in the last month, with women 30% less likely to test positive due to differences in social mixing which could, at least in part, be driven by Euro 2020.
Germany has queried Europe's soccer governing body UEFA's move to allow bigger crowds in stadiums as the tournament has gone on, while the World Health Organization (WHO) has flagged the importance of looking beyond stadiums to pubs and bars where people gather for matches.
London's Wembley matches are "pilot events" which allow for larger crowds where fans must test negative for COVID-19 or be fully vaccinated against the coronavirus.
Doctors battling record numbers of COVID-19 deaths in St. Petersburg were worried when soccer fans gathered for the quarter-final between Spain and Switzerland