27 Dec 2020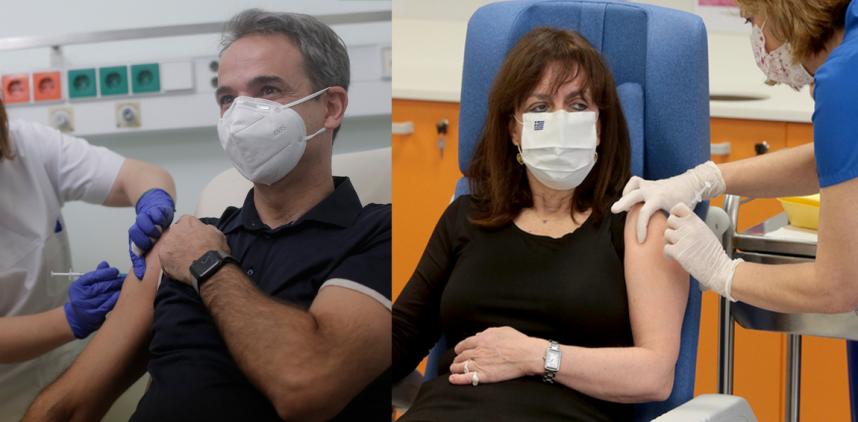 The first vaccinations against the coronavirus in Greece are expected to take place Sunday, starting with an intensive care unit nurse. 
Two greek citizens were the first who vaccinated at 1 p.m. at central Athens' Evangelismos hospital. 
Greek President, Prime Minister are vaccinated
Sakellaropoulou is the first of 45 state officials whose vaccination was given priority to keep the machinery of state operating smothly. 
Prime Minister Kyriakos Mitsotakis was vaccinated at 2.30 p.m. at Attikon hospital, in western Athens.
"This is a great day for science and the European Union, which distributed the vaccines simultaneously to all members...We [officials] are being vaccinated first to show the vaccine is safe and effective...We hope that, with time, even those of our fellow citizens who are suspicious of vaccination will be convinced it is the right thing to do," Mitsotakis said.
A few minutes before 3 p.m., Parliament Speaker Constantine Tassoulas was vaccinated, in turn, at Evangelismos hospital.