29 Jul 2021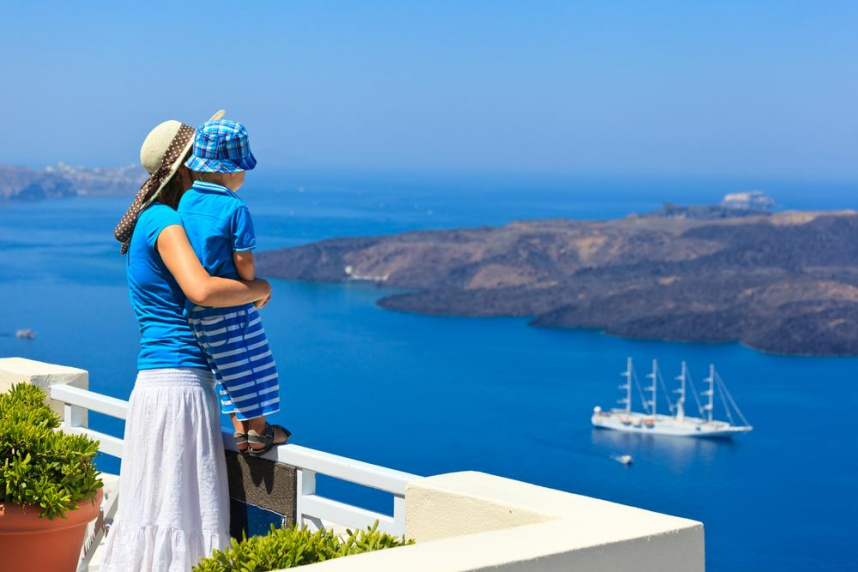 Greece is among the world's most searched-for destinations for post-Covid-19 travel, ranking third on the list provided by ESTA, a US electronic system for travel authorization.
Esta-america.com has analyzed Google search volume data to reveal the global searches for destinations around the world and the countries that people are most looking forward to visiting when travel gates finally open fully.
Greece is in third place with 108,780 searches per month.
The Maldives is revealed as the country travelers are searching for the most online, with 130,970 average monthly searches.
India takes the second spot with 130,750 monthly average searches.
Out of the top 10 most-searched-for countries, Asia is the continent that features the most, with four (five including Turkey) countries within it taking the top spots.
Hotspots such as Thailand, the Maldives, and India are clearly grabbing the attention of aspirational wanderers with their golden beaches, scorching weather, and bustling cultures.
There are some well-known holiday destinations that travelers aren't as excited to visit again post-Covid, such as Morocco with just 14,840 average monthly searches, the United Arab Emirates with 13,700 searches, and popular travel hotspot Laos with just 2,890 searches.