02 Mar 2022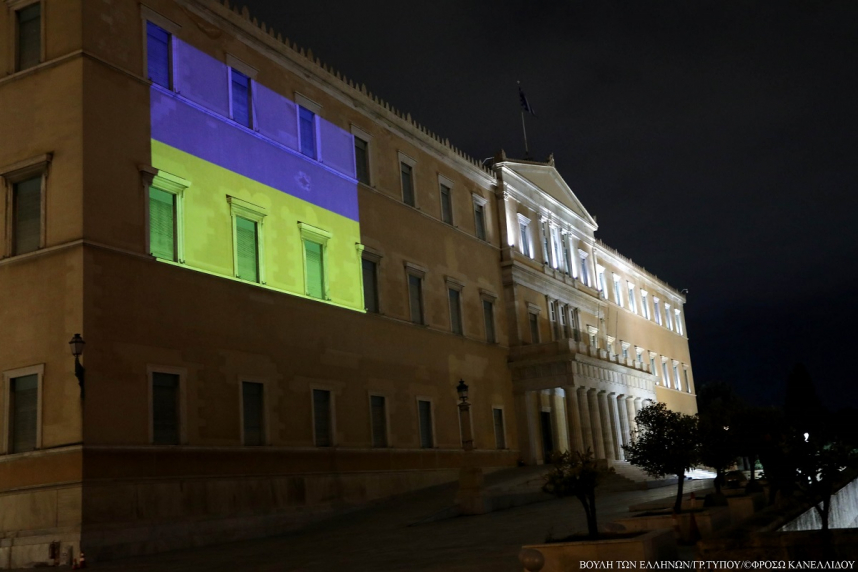 In solidarity with Ukraine, Greece announced, this week, that it would open 50,000 jobs in tourism to Greek expatriates or to Ukrainian refugees.
Tourism Minister Vassilis Kikilias said Greece was taking initiatives to support Ukraine and its people who are suffering a humanitarian crisis as a result of Russian aggression.
According to Tourism Minister], Greece has over 150,000 expatriates in Ukraine, in Mariupol, in Odesa.
"Action has been taken for the care and treatment of these people, and potentially also for jobs, where there is a need," he said.
Tourism Minister also said that due to the development of the country's tourist product, new needs and therefore new jobs have opened up. Kikilias spoke of 50,000 jobs "which weren't covered last year by the Greek workforce, so these positions could possibly be covered by our expatriates or by Ukrainian refugees if they make their way to Greece to stay".
The ministers of Interior and Immigration will reaffirm the procedure on Thursday (3/3) at the European Council of Internal Affairs, which foresees amnesty, refugee care, and employment under the EU framework and collective bargaining agreements. The Council will set out the exact terms and conditions regarding residence and work permits.
It should be noted that Greece on Monday closed its airspace to all aircraft from Russia in line with an EU decision and has stopped issuing and renewing residence permits to Russians investing in Greece. 
Photo: The building of the Hellenic Parliament in Athens lit up in the colors of the Ukrainian flag on February 26, as a demonstration of solidarity.