20 Aug 2021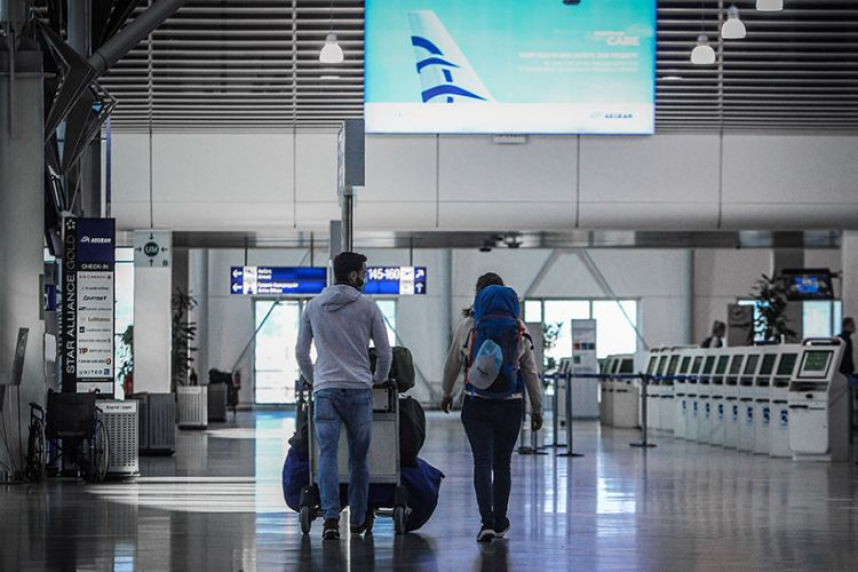 Starting 6 am on Friday 20 August, unvaccinated travelers entering Greece from 13 countries will be required to take a Covid-19 test on arrival at the airport, the Hellenic Civil Aviation Authority (HCAA) announced on Thursday.
The new aviation directive (NOTAM) makes Covid-19 rapid testing mandatory for unvaccinated travelers – regardless of nationality – coming from Egypt, Albania, Argentina, Brazil, Georgia, Cuba, the United Arab Emirates, India, China, Libya, Morocco, Russia, and Turkey.
Travelers that present positive rapid test results will be obliged to take a PCR test.
The new measure as well as all the existing NOTAMs concerning arrivals from abroad will be in effect until August 27.
Travel rules for international arrivals
Who is allowed entry to Greece 
Greece is open for travelers from all EU & Schengen Area countries and has a ban on travelers from non-EU countries.
However, people traveling for essential reasons and travelers from the following 35 non-EU countries and territories* are allowed to enter Greece – provided they have the required documentation – without the requirement for subsequent self-isolation: Australia, Northern Macedonia, United Arab Emirates, United States of America, United Kingdom, Israel, Canada, Belarus, Bahrain, New Zealand, South Korea, Qatar, China, Kuwait, Ukraine, Russia, Saudi Arabia, Serbia, Singapore, Bosnia and Herzegovina, Montenegro, Albania, Japan, Lebanon, Azerbaijan, Armenia, Jordan, Moldova, Brunei, Kosovo, Andorra, Monaco, San Marino, the Vatican, and Turkey.
Entry requirements 
Greece will allow entrance to travelers that have filled out the Passenger Locator Form (PLF) any time before the departure of their flight. The PLF is mandatory and must be filled out by all travelers, regardless of their nationality. The PLF can be found here.