13 Jan 2021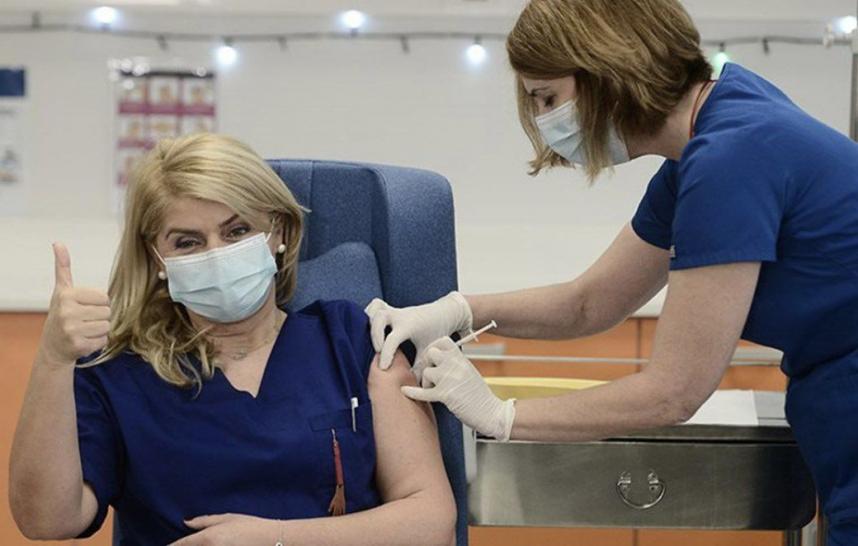 Individuals can now book an appointment for Covid-19 vaccination following the launch of the country's online registration platform.
Users can log into https://emvolio.gov.gr/ and using their social security number (AMKA) check whether their age group is currently being vaccinated or arrange an appointment. People can also register at pharmacies or at KEP citizens' service centers.
The Covid-19 vaccine is free
Government authorities announced this week that the national vaccination plan had entered phase 2 covering the general public. The first phase inoculated high-priority groups, including frontline health care staff as well as elderly and residents at nursing homes.
Next up for vaccination are individuals over 85, to be vaccinated from January 16 onward.
According to Digital Governance Minister Kyriakos Pierrakakis, the National Vaccination Committee has already begun to notify senior residents over 85 via text message (SMS) from the 13034 number.
According to the minister those wishing to get vaccinated can either:
log in to http://emvolio.gov.gr via the web or mobile app using their TAXIS codes or AMKA number and book
verify the recommended appointment via text message (SMS) to 13034
via the paperless prescription method for those subscribed.
This secures both appointments as the vaccine will be administered in two doses.
Citizens who have no online access or TAXIS codes can:
book an appointment at pharmacies or citizens' service centers. This can also be done by a representative with documentation if someone is unable to
once they book they will receive a code number for the appointment and a QR Code.
Citizens will be notified three days ahead of their appointments via email and SMS indicating the exact hour and date and including a link for information regarding preparation ahead of inoculation as well as guidelines.
Appointments can be changed once up to 72 hours before the planned appointment.
It is noted that those to be vaccinated will be required to present the code number sent to them or their QR Code and proof of identification (ID card or passport) at the vaccination center. Citizens will then be required to answer a questionnaire.
Vaccination of the rest of the population will start after January 20.