04 Nov 2021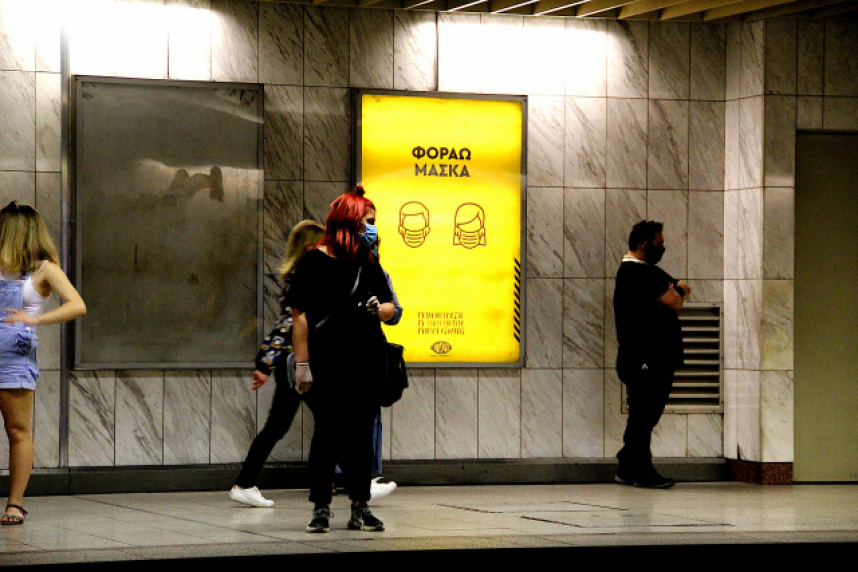 From November 6, unvaccinated Greeks will no longer be allowed into banks, public services, restaurants, cafes, bars, and entertainment venues (with the exception of supermarkets, pharmacies, and churches), unless they present a negative PCR or rapid test result, Health Minister, Thanos Plevris, announced on Tuesday, following a spike in coronavirus cases this week.
Greece's National Public Health Organization (EODY) announced a record 6,700 new Covid-19 cases and 59 deaths on Tuesday prompting Greek authorities to take immediate measures.
In addition to being required to show a negative Covid-19 test to access services and shops, the country's unvaccinated workers are now obliged to take two tests a week (instead of one), which they will pay for and access their workplace after testing negative twice a week.
All the above measures go into effect countrywide on November 6.
In efforts to meet the increasing number of hospitalizations, Plevris also said that 1,300 ICUs were available in the public health system in collaboration with the private sector.
He explained the need for everyone to get vaccinated, underlining that 85 percent of ICU patients had not been vaccinated against the deadly virus. Nearly 61 percent of the population in Greece is fully vaccinated compared to the EU average of 64.7 percent.
Everyone is strongly advised to wear face masks indoors and outside where there are crowds.
The government will boost its vaccination awareness-raising drive, which will include sending text messages to the unvaccinated, in efforts to convince more Greeks to get the vaccine.