30 Aug 2021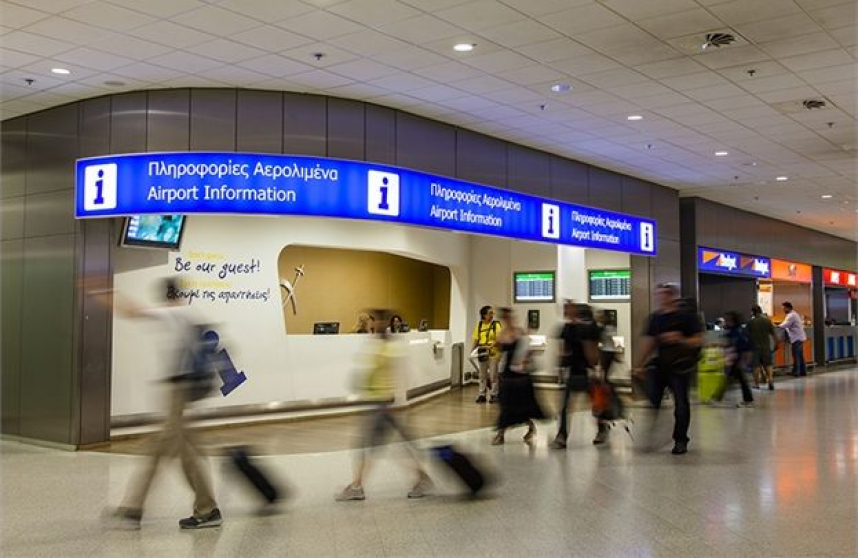 The Hellenic Civil Aviation Authority (HCAA) on Friday announced the extension of its previous aviation directive (NOTAM) requiring unvaccinated travelers entering Greece from 13 countries to take a Covid-19 rapid test on arrival.
Moreover, the HCAA has added three more countries to the list, namely Bulgaria, North Macedonia, and Pakistan, making the Covid-19 testing rule mandatory for unvaccinated travelers – regardless of nationality –coming from 16 countries.
The list also includes Egypt, Albania, Argentina, Brazil, Georgia, Cuba, the United Arab Emirates, India, China, Libya, Morocco, Russia, and Turkey.
Travelers that have a positive rapid test result will be obliged to take a PCR test.
The NOTAM is in effect until 6 am on Friday, September 3.
Travel rules for international arrivals
Who is allowed entry to Greece
Meanwhile, according to the extended NOTAM, Greece is open for travelers from all EU & Schengen Area countries and has a ban on travelers from non-EU countries.
However, people traveling for essential reasons and travelers from the following 35 non-EU countries and territories* are allowed to enter Greece – provided they have the required documentation – without the requirement for subsequent self-isolation: Australia, Northern Macedonia, United Arab Emirates, United States of America, United Kingdom, Israel, Canada, Belarus, Bahrain, New Zealand, South Korea, Qatar, China, Kuwait, Ukraine, Russia, Saudi Arabia, Serbia, Singapore, Bosnia and Herzegovina, Montenegro, Albania, Japan, Lebanon, Azerbaijan, Armenia, Jordan, Moldova, Brunei, Kosovo, Andorra, Monaco, San Marino, the Vatican, and Turkey.
Travelers in need of specific details on the travel rules for passengers of international flights are recommended to contact their embassy, airline, or the General Secretariat for Civil Protection.