23 Dec 2020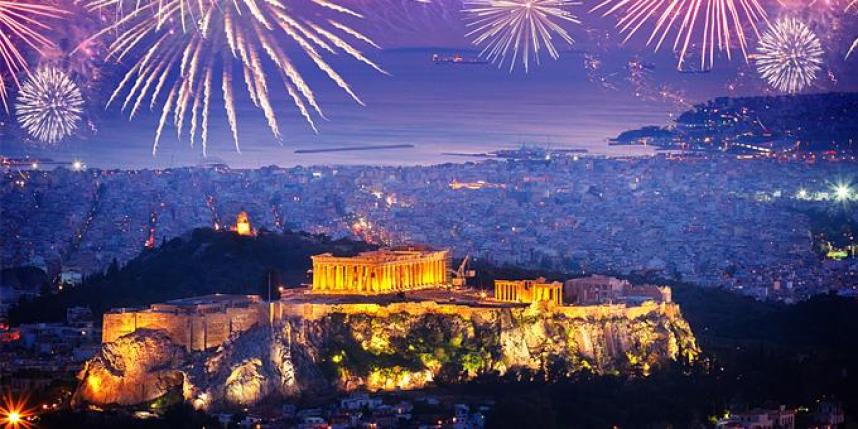 This year there will be no big Christmas or New Years celebrations nor will gatherings of large groups of people be allowed!
Greek Civil Protection Deputy Minister Nikos Hardalias on Tuesday reiterated the need for all citizens this holiday season to follow the government's safety and health measures taken to curb the spread of the coronavirus (Covid-19) in Greece.
"It is necessary to continue to be very careful, so as not to risk facing a new outbreak of the pandemic after the holidays," the deputy minister said during the Covid-19 briefing on Tuesday.
The Greek Civil Protection deputy minister, Nikos Hardalias, announced the following rules:
– No more than nine people (two households) should gather in the same house for the Christmas and New Year holidays in order to prevent overcrowding.
– The current restrictions on movement will not be lifted during the holidays and the night curfew (10 pm to 5 am) will apply throughout the holiday season. There will be no exception on Christmas or New Year's.
For movement on the eve and on the day of Christmas and New Year, citizens must send an SMS for option 6 to the five-digit mobile phone service 13033.
– The Hellenic police will carry out strict and constant checks throughout the country, especially in urban centers and during the curfew. Individuals caught violating curfew will face strict fines.
– Christmas carol singing by children outside (a renowned tradition in Greece during the holidays) is banned this year.
– Churches will be open to worshipers only on Christmas day (December 25), New Year's day (January 1) and on the Epiphany (also called Theofania or Fota) holiday (January 6). On those days, only 25 people people will be allowed in churches at the same time and up to 50 people in the country's Metropolitan churches. When in churches people must wear a mask and maintain a 15 sq.m. distance from one another.
The deputy minister highlighted that the government's measures may be tightened for the New Year's holiday (on the eve and day) if citizens do not show the necessary attention to the rules during Christmas.
It is noted that travel between prefectures (domestic travel) in Greece remains prohibited and is allowed only for returning to permanent residence, family reunification, business reasons and health reasons.
International travel to Greece during holidays
All travelers entering Greece from countries abroad until Thursday, January 7, 2021, must enter a preventive quarantine for 3 days.
Only for arrivals from the UK: Until December 22, all travelers arriving to Greece from the UK must quarantine for 7 days. As of 6am on December 22, the duration of mandatory self-isolation will move up to 10 days. The aviation directive regarding arrivals to Greece from the UK will be in force until January 7.