29 Sep 2021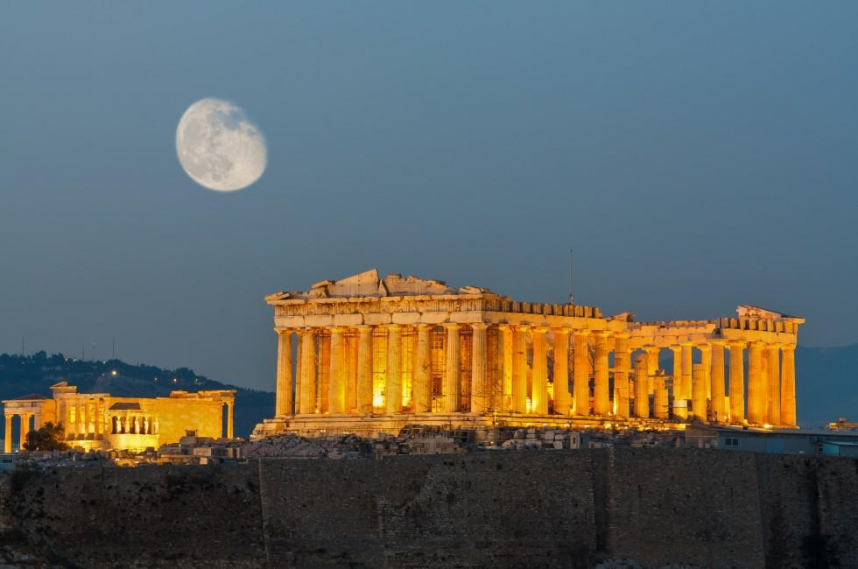 Greece is delighted to be welcoming tourists, having removed travel restrictions imposed to contain the spread of Covid-19 and put in place safety protocols to allow you to plan your holiday with greater freedom and safety.
Visitors from the European Union, Schengen Area, UK, USA and a selection of other countries do not need to quarantine on arrival. And travel is open to all Greek islands and around the mainland. Hotels are open, operating with strict government-imposed safety protocols, as are archaeological sites & museums (with reduced capacity). (A full list of countries from which you can enter without quarantining and the vaccination certificate/Covid-19 testing requirements for travel to and within Greece are outlined in our Covid-related FAQs.)

Outdoor entertainment venues 

Restaurants, cafes, bars & clubs are operating up to a maximum 85% capacity, serving only seated customers and 10 people per table. 
Open-air cinemas and live theatre and music shows (for seated guests only) are operating with reduced capacity.

Indoor entertainment venues 

Restaurants & cafes, nightclubs, music spaces, theatres and cinemas will require guests to show an official certificate of vaccination (14 days since full vaccination) or recovery (within the last six months and minimum 30 days since the first positive result). Paper or digital certificates are accepted. Unvaccinated visitors will be required to show a negative Rapid test (at a cost of €10) taken within the last 48 hours. Venues have the option to allow only vaccinated guests to enter. 
Customers must be seated to be served at bars and clubs and under-18-year-olds are required to have carried out a Covid-19 self-test for all indoor venues.
The following signage is also being used in indoor restaurants, bars, cinemas and theatres to reassure customers of their specific Covid-19 safety levels:

    1.   Covid-free – Catering only to guests able to show an official certificate of full immunity (vaccination or recovery)
    2.   Mixed space – Also admitting unvaccinated individuals with a negative PCR or rapid test, taken within the last 72 or 48 hours respectively
    3.   Fully vaccinated staff – Indicating that all staff have been inoculated.
​​​​​​You won't need to wear a mask in uncrowded open places. However, you will need to wear one in congested outdoor spaces and indoors (public transport, shops, taxis and public utilities, as well as private communal areas in hotels etc).Please note that you may find additional, temporary measures in place in some locations, such as a restriction on movement between 1-5am and music being forbidden in public places. So be sure to ask your hotel or holiday provider for details of any local or updated measures.

Greece's safety & vaccination program accelerates

Welcoming tourists again has been possible after the intensification of the national Covid-19 vaccination program.According to Greece's Health Ministry:

More than 11.7 million Covid vaccines have been given (5.8 million residents fully vaccinated) out of a population of 10 million.
The vaccination programme has now reached over-12-year-olds

Greek islands fully vaccinated for the summer

The 'Blue Freedom' program to vaccinate all residents on islands was intensified in order for Greek islands to be given the maximum possible protection by the end of June. Under the program, residents of 40 smaller Greek islands were vaccinated during May and the vaccination programme on a further 29 islands (including Rhodes, Kos, Corfu, Mykonos, Santorini, Zakynthos, Kefalonia, Paros, Syros, Naxos, Lesvos, Chios, Samos, Lefkada, Limnos, Kalymnos, Thasos, Aegina and Salamina) was intensified with the single-dose Johnson & Johnson vaccine during June.Greece's biggest island, Crete, has been included in the wider national vaccination program. 

It's important to remember to travel safely and stick to all the health guidelines, including washing your hands and checking your temperature regularly. Self-test kits are widely available at Greek pharmacies at around €5.