01 Dec 2020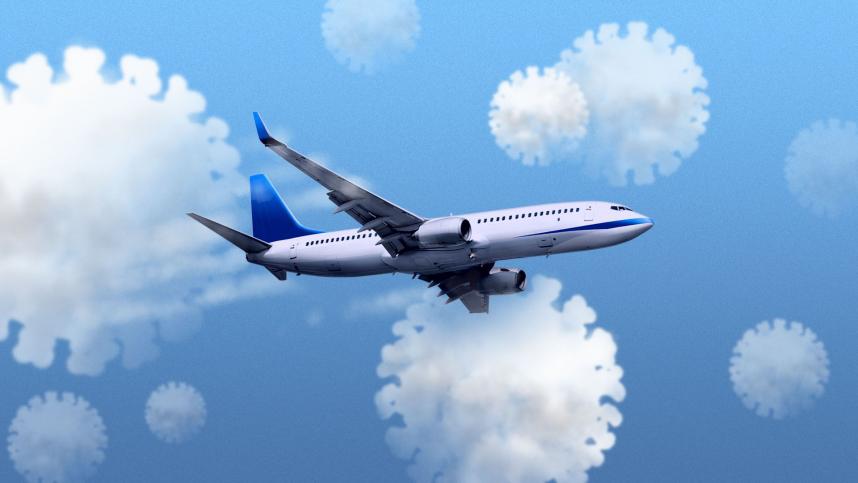 The Hellenic Civil Aviation Authority (HCAA) on Monday announced the extension of Greece's travel restrictions for both domestic and international flights. The restrictions have been announced by the Greek government to curb the spread of the coronavirus (Covid-19) in the country.
It is reminded that Greece entered a second lockdown in early November and has announced restrictive measures running until December 7. Travel is not banned but restrictions apply.
Domestic, international flight restrictions
According to the HCAA's new aviation directive, the restriction that allows only essential travel on domestic flights (scheduled, commercial and general/business aviation) through the country's airports has been extended until 6am on December 7. Until then, domestic travel in Greece (travel between prefectures) will continue to be allowed only for: returning to permanent residence, family reunification, business reasons and health reasons.
The new aviation directive also notes that previously announced restrictions concerning international flights have been extended until December 14 at midnight.
More specifically:
* Flights between Greece – Turkey and Greece – Catalonia, Spain, remain suspended.
* All flights to and from Greece from Albania and North Macedonia will continue to operate only through Athens International Airport (AIA). Until the restriction is lifted there will be no routes from those countries to any other Greek airports.
* Only 10,000 travelers from Israel per week are allowed to enter Greece on flights landing at all airports in the country.
* Only 500 permanent residents of Russia per week are allowed to enter Greece on flights landing (only) at the airports of Athens, Thessaloniki and Heraklion.
Ban for entry of non-EU Citizens extended
The aviation directive that bans entry to Greece for non-EU Citizens has also been extended until December 14. Citizens from the following 9 countries are excluded from the ban: Singapore, Australia, Japan, New Zealand, Rwanda, South Korea, Thailand, Uruguay and the United Arab Emirates.
Negative Covid-19 test result, PLF remain mandatory
Those traveling to Greece on flights from abroad are allowed to enter the country only by presenting a negative Covid-19 test result (PCR) performed up to 72 hours before arrival.
Also, the submission of the Passenger Locator Form (PLF) by all passengers of international flights to Greece remains mandatory.
It is noted that Greek citizens and permanent residents of Greece who travel abroad on flights (outbound travel) are also required to fill out the PLF form before their departure from Greece and present it at border checkpoints.
The PLF form is available here.