28 Jun 2021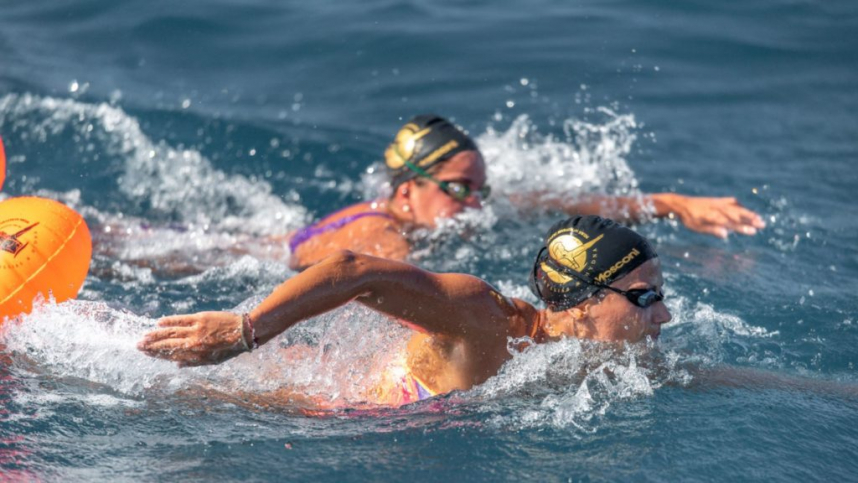 The Authentic Marathon Swim is approaching and expects to gather participation of amateur and professional swimmers from Greece and abroad for the 2nd consecutive year, on July 2-4, 2021, at Pefki, Evia of the Municipality of Istiea-Edipsos.
The organization of the Authentic Marathon Swim last year, led the event to the top of the Tourism Awards with 5 awards in total. More specifically, it was distinguished with 2 Silver awards for the strategy implemented for the "Guest – Staff Protection" during the Covid-19 pandemic and its "Integrated Communications Campaign" while receiving 3 Bronze awards at the "Sports Tourism", "Interconnection of tourism with other sectors of the Greek economy" and "Technology-enhanced experience" categories for the technology solutions used to improve the travel experience.
On behalf of the organization, the Mayor of Istiea-Edipsos, Mr. Ioannis Kontzias stated: "The Municipality of Istiea-Edipsos, believing that its main priority is the promotion of its cultural and historical heritage, continues with more enthusiasm to organize, for the 2nd year, the Authentic Marathon Swim. This year, on July 2-4, we are waiting for you all to swim over the shipwrecks of the naval battle of Artemision. Sports tourism is an industry that is highly developed and covers 20% of the total tourist traffic. With a set of events throughout the territory of our Municipality, we aim to make sports tourism one of the main pillars of our tourism product".
In addition, the Hungarian swimmer Attila Manyoki, who will take part in the event, also highlighted: "I would like to thank the event for the invitation. I am very happy to take part in the Authentic Marathon Swim. It will be impressive to swim 10km above the shipwrecks of the naval battle of Artemision. I am sure that my visit to Pefki will be a fantastic and unforgettable experience".
Participants will swim with safety in the impressive 10km route (over the shipwrecks of the Naval Battle of Artemision that took place in 480 B.C.), the 3km, the 1.5km as well as the new and unique 5km route. Respectively, the younger fans of the sea will have the opportunity to test their swimming skills in the 800m children's race. The 5km, 3km, 1.5km, and 800m. routes will have Pefki beach as their starting and finishing point. Registration for the 800m children's race is free. The event also offers a special discount on group registrations of more than 10 people. All citizens of Istiea-Edipsos will have the opportunity to take part in the 5km, 3km, and 1.5km routes as well as the 800m. children's race, completely free of charge.
The event will be held in accordance with FINA regulations and the health protocol approved by the Greek General Secretariat of Sports' Health Scientific Committee and established by the experienced team of ActiveMedia Group, in order to ensure the health of athletes and attendees.
Website: www.authenticmarathonswim.com